Porcelain Veneers Guelph
Veneers are cosmetic teeth coverings that fit onto the surface of teeth. They can improve the appearance of teeth and sometimes act as part of a restorative procedure.
Some reasons for having veneers fitting may include:
Staining or discolouration
Gaps between teeth
Crowding of teeth
Broken teeth or damage such as chipping
Heavy general wear such as from bruxism
Veneers could be an option for you, available at our family dentist in Guelph. Cosmetic dentist procedures are not usually covered by insurance plans unless they are intended as a restorative method to fix a broken tooth. Other options for broken teeth could be a crown or an inlay/onlay. This is something Dr. Diodati can discuss with you to find the most suitable solution. Contact us at our Guelph family dentist to request an appointment.
With broken teeth, veneers are not always the most practical solution. This depends on the extent of the damage to the teeth and whether there is enough tooth remaining to support the veneers. Your dental surgeon will also assess if there is enough room to place the veneers without them appearing to crowd the mouth. They can be very thin but there still needs to be adequate space. This is for the procedure to be effective and comfortable. Other considerations when debating the option of veneers is the amount of enamel available to bond the veneers to. Enamel is the strong outer layer of the tooth. This is more durable than dentin (the inner material) so bonding to this enamel will last longer.
As with all dental procedures, it is recommended that you consult your dentist. Here at Grange Dental Health Care in Guelph, dental surgeon Dr. Diodati can provide you with advice and information on what the most suitable option for your oral health could be.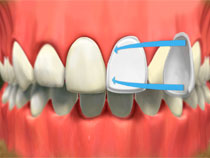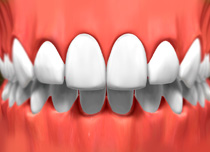 Last Updated On
2021-10-19