Dental Implant Restoration Guelph
If missing teeth are an issue for you then dental implants could be the answer. We are able to provide these at our dental practice in Guelph. Dentures can be uncomfortable but luckily there have been some advancements in dentistry since the very early days.
False teeth in the 1700s were made from ivory such as that found from hippopotamus, walrus or elephant. By 1815, during the Battle of Waterloo, the morbid practice of removing teeth from dead soldiers was very popular. These were fixed onto animal ivory and inserted into the mouth of the patient. Luckily we no longer need to resort to such measures. Acrylic resin provides an ivory-free solution for teeth.
Orthopedic surgeon Dr. P.I. Branemark from Sweden pioneered the modern technique of implantology. His main discovery was that teeth can be bonded with titanium. This attachment is called osseointegration. You can read more about his life work in his NY Times obituary.
With modern implant restoration, artificial teeth are attached to anchored implants. These implants are fitted below the gum. After this surgery the bone and gum will grow around them. This means they will eventually stay firmly in place as your mouth adjusts.
The benefits may help patients who enjoy tougher foods such as steak. They do not need to be removed. However, caring for these implants is still important:
Brush them twice daily as you would with natural teeth to remove plaque and bacteria.
Quit smoking as this can weaken the bone in the jaw.
Avoid hard food such as candies as this can risk damaging them.
Visit your dentist every six months to perform routine cleaning and examination.
If you are unsure whether implants would be an effective solution for you, we urge you to contact us to book a consultation at our Guelph dental surgeon.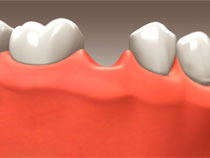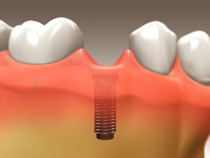 Last Updated On
2021-10-19