Tooth Extractions Guelph
Only when all other options have been explored Dr. Diodati at Grange Dental Health Care would recommend a tooth extraction.
If a tooth cannot be saved (and this tends to only happen in the most extreme of cases) an extraction may be beneficial.
When traditional restorative methods such as root canal therapy are not feasible, extracting the traumatized tooth could be a procedure that our own Guelph dental surgeon could carry out.
For example, if a tooth's roots are damaged beyond repair, traditional restorative methods like root canal therapy would be impossible, necessitating the extraction of the traumatized tooth to maintain the overall health of the mouth.
Dentists may recommend the extraction of impacted wisdom teeth. While the teeth may not initially cause physical discomfort, the angle of impacted wisdom teeth can cause problems with adjacent teeth. This can create inflammation and irritation as they continue to emerge. In severe but rare cases, wisdom teeth that are impacted can actually develop cysts that have the potential to weaken or damage the bone in the jaw. In these situations, extraction will be necessary.
A full medical and dental examination including the patient's history would take place in these scenarios. X-rays are important to assess the full scope of the potential extraction and whether this procedure would be beneficial to the patient. Preventative oral care is a vital element to oral health in general, since many of the problems that can occur can often be mitigated with due diligence and maintenance of the teeth. This can extend to removing a tooth to prevent issues further on in the patient's life.
Here at Grange Dental Health Care, we understand the sensitive nature of dentistry and the concerns of our patients. Whatever the situation, we would suggest getting in touch with us to discuss potential procedures and to alleviate any misconceptions you may have about dentistry.
Our Guelph dental surgeon practice is here for you.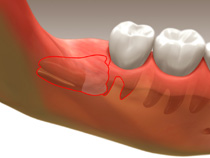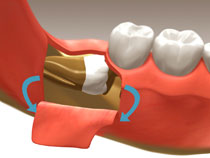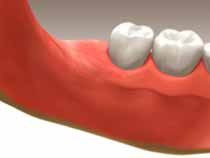 Last Updated On
2021-10-19